Category Archives:
Atheism
Taken from here: http://www.bbc.com/news/world-europe-14417362
Dutch rethink Christianity for a doubtful world
The Rev Klaas Hendrikse can offer his congregation little hope of life after death, and he's not the sort of man to sugar the pill.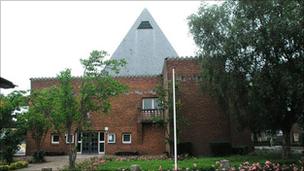 An imposing figure in black robes and white clerical collar, Mr Hendrikse presides over the Sunday service at the Exodus Church in Gorinchem, central Holland.
It is part of the mainstream Protestant Church in the Netherlands (PKN), and the service is conventional enough, with hymns, readings from the Bible, and the Lord's Prayer. But the message from Mr Hendrikse's sermon seems bleak – "Make the most of life on earth, because it will probably be the only one you get".